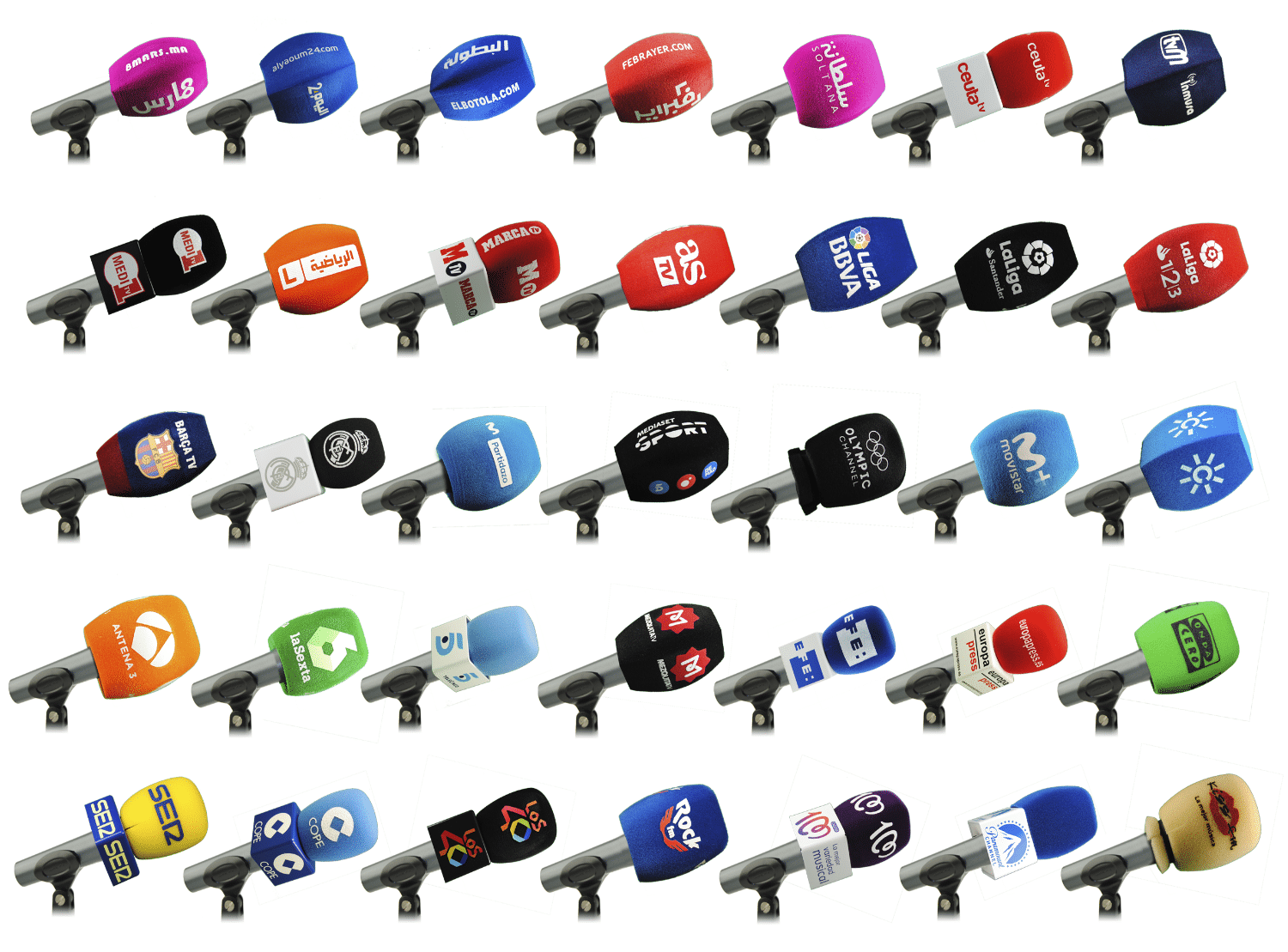 We are manufacturers and distributors of all kinds of accessories for microphones like: Windscreen, Flags, Corporate screens. All these accessories personalized by your color and your logo
The trust we have earned from our customers through various national and international projects allows us to build a reputation based on the quality and commitment, so we strive every day to make their expectations.
Look and see by viewing our references which not only include marketing agencies and freelancers but also the best Spanish broadcasting stations such as la Sexta, Antena3 ….
Make your windscreen and increase your visibility in the world.